Glacier Energy has moved into the Wilton Centre, the home of business and science on Teesside. The Wilton Centre is located in the heart of the North East of England Process Industry Cluster (NEPIC) and the centre is one of Europe's largest research and development facilities.
The Wilton Centre has seen a lot of activity for renewable projects in the East Coast Cluster compromising of Northern Endurance, Net Zero Teesside and Zero Carbon Humber, all of which are planning to create a hydrogen economy and CCUS capabilities. This area is also becoming a global cluster which leads the way in green net zero technologies and the circular economy. Glacier Energy is therefore delighted to move in and be able to support local companies and continue to be a proactive participant in the energy transition.
Glacier Energy has domain knowledge, in-house capabilities and a track record in the delivery of innovative solutions for their customers. Glacier Energy offers a wide range of heat exchangers and pressure vessels for the Hydrogen, CCUS, Circular Economy, Waste to Energy and Energy Storage Industries. Additionally, Glacier Energy has been supporting the wind industry providing services to large scale wind projects across Europe for more than 20 years. As a result, the Wilton Centre is a perfect location for Glacier Energy to open its fifth office.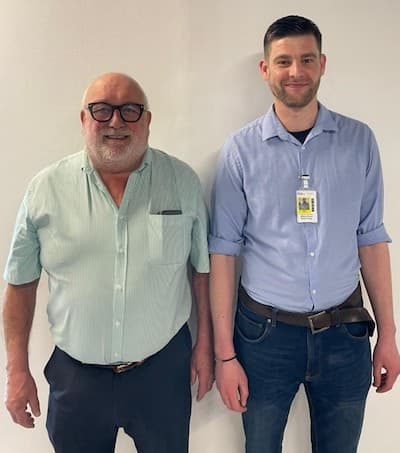 Key Account Manager, Matthew Brooks and Technical Sales Manager, David Dakers moved into Glacier Energy's new office and are excited to catch up with some existing clients and make some new connections within the Wilton Centre.
Glacier Energy is delighted to be a part of the green industrial revolution taking place on Teesside.
To find out more information about how Glacier Energy can help you or to arrange a meeting with our team within the Wilton Centre, please contact This email address is being protected from spambots. You need JavaScript enabled to view it. or This email address is being protected from spambots. You need JavaScript enabled to view it.